Glasgow Letting Agents: What are the Fees and Charges of Letting Agents?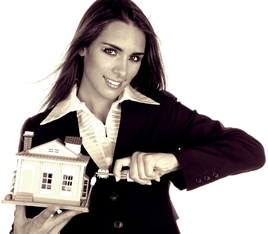 Finding a letting agent can be tough but when you do find one, you must first assure yourself that you made the right choice. One way of knowing this is by asking the fees and the charges you are obligated to meet. There are those letting agents who overcharge their clients and these agents are the ones you need to avoid.
Here at Central Letting Services, we make sure that all of our Glasgow letting agents do not overcharge. Overcharging contradicts our main purpose which is to provide our clients the best and most affordable letting service that they can find. Our Glasgow letting agents are all highly experienced individuals who can provide you with professional service.
Now, it is always important to ask the letting agent about the fees before you sign an agreement with him because once you sign a tenancy agreement, it would be difficult to avoid overcharged fees. You should know that letting agents can't charge just by registering or to show you a list of the properties that are available for you to rent.
On the other hand, letting agents may be allowed to charge you when you wish to reserve the property for yourself. They will charge you if you wish for them to draw up for you tenancy agreements and the property inventory. If you ask them to carry out checks, then they can also charge you for that.
They can also charge you for getting references from your employer or from a bank and even from your previous landlord, if ever you have one.
Remember that letting agents can charge you before tenancy as well as during the tenancy. Most of these agents will ask you to make an advancement payment or a tenancy deposit to protect the landlord from you in the case that you leave without paying the rent.
Before you make an agreement, be sure to ask the agent about their services and a complete list of all the fees and charges. You should also ask if they belong to an association or if they are signed up for a redress scheme.